Performances
A HOUSE REPEATED
A performance-game by Seth Kriebel & Zoe Bouras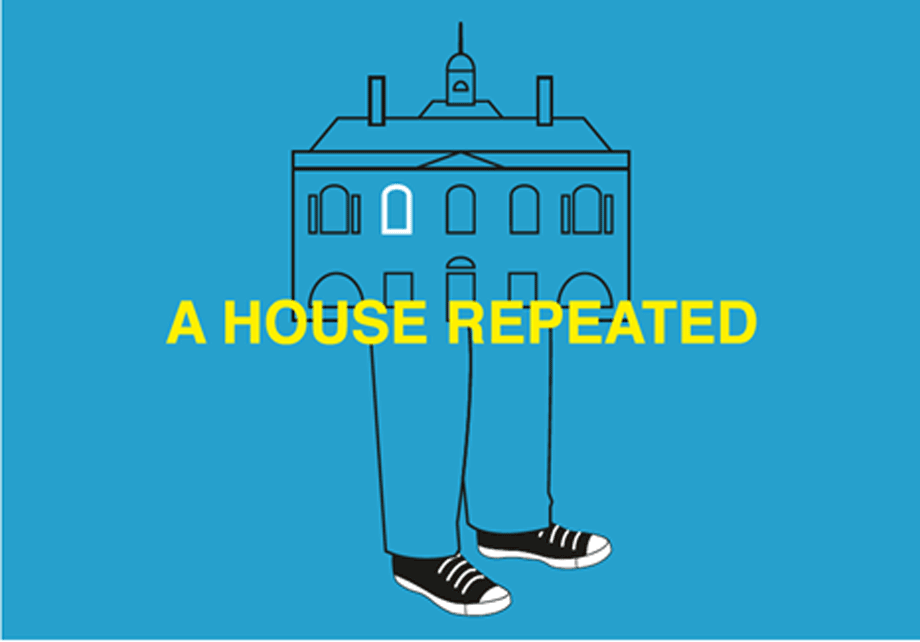 About the Performance
Come in. Sit down. Explore.
Imagination and memory collide to reveal that the everyday world is not as solid as it might seem…
A House Repeated is an interactive performance-game combining the simplicity of bare-bones storytelling with the limitless possibilities of contemporary open-world computer games.
Presented online for the first time, a normal video conference becomes an invitation to explore an unseen building. Two performers simply describe another, imaginary place… by giving instructions like "Go North" or "Pick up the lamp", the audience work together to navigate the described space, overcoming obstacles and exploring this other world without leaving their sofas.
Occasionally breaking into lyrical passages describing places from myth and memory, the performers eventually invite the audience to build a new world for all to explore together.
Responses to live theatrical tour:
"Turns the concept of immersive theatre on its head… Stunning in both its simplicity and its power. ★★★★★" - Londonist
"A gently fascinating interactive world… it's funny, too." - Time Out London
About the Artists
Seth Kriebel makes unusual performance, often inspired by games. His interactive retelling of Beowulf has been presented across England in venues & festivals including The British Library (in conjunction with the landmark Anglo-Saxons Kingdoms exhibition).
His performance-games The Unbuilt Room, A House Repeated and We This Way have been presented in venues including Brighton International Festival, Latitude Festival (England), The Science Museum (London) and Turner Contemporary (Margate) and continue to tour nationally.
Please visit www.sethkriebel.com or email seth@sethkriebel.com for more information.
Zoe Bouras is a devisor, performer and director. She is currently directing the new chamber opera The Unravelling Fantasia of Miss H. Recent directing credits include an interactive adaptation of Beowulf and she directed and performed in the performance-games A House Repeated and The Unbuilt Room.
She has performed with Station House Opera, Chris Goode & Company and was a core member of Julia Barclay's Apocryphal Theatre 2004-10. Zoe received her Masters in Theatre Practice from Exeter University, training with Prof. Phillip Zarrilli.
Please visit www.zoebouras.com or email zoebouras@gmail.com for more information.
A House Repeated from Seth Kriebel on Vimeo.
Tickets are free, but availability is limited and booking is required. Informations on how to book will be sent by e-mail to the Congress participants.
Length: 50 - 65 minutes (duration varies due to audience interaction)
This performance is presented via Zoom. It is a language-based performance in English, requiring all audience members to verbally interact with each other and the performers. Therefore, a good level of spoken English is required to attend.
Date
LA / SF
(PST)
Rio de Janeiro
(BRT)
London
(GMT)
Paris
(CST)
Athens
(EET)
Melbourne
(AEDT)
A HOUSE REPEATED
02 December 2020
10:30-11:30
15:30-16:30
18:30-19:30
19:30-20:30
20:30-21:30
5:30-6:30
A HOUSE REPEATED
03 December 2020
17:00-17:30
22:00-22:30
22:00-23:00
23:00-0:00
0:00-1:00
9:00-10:00
A HOUSE REPEATED
04 December 2020
11:30-12:30
16:30-17:30
19:30-20:30
20:30-21:30
21:30-22:30
6:30-7:30
A HOUSE REPEATED - Q&A Session
Chair: Martin Welton
04 December 2020
13:00-13:40
18:00-18:40
21:00-21:40
22:00-22:40
23:00-23:40
8:00-8:40
Sounds of Silence
A short movie by Mohammed Boubezari
Sounds of silence, 1st ex-aequo prize of LISBON NATURA 2020 | LISBON ECOVIDEO FESTIVAL, Integrated in the Lisbon Capital Verde Europea 2020 initiative, organized by the Lisbon Archive Municipal and Lisbon Videoteca. 18 - 26 September 2020.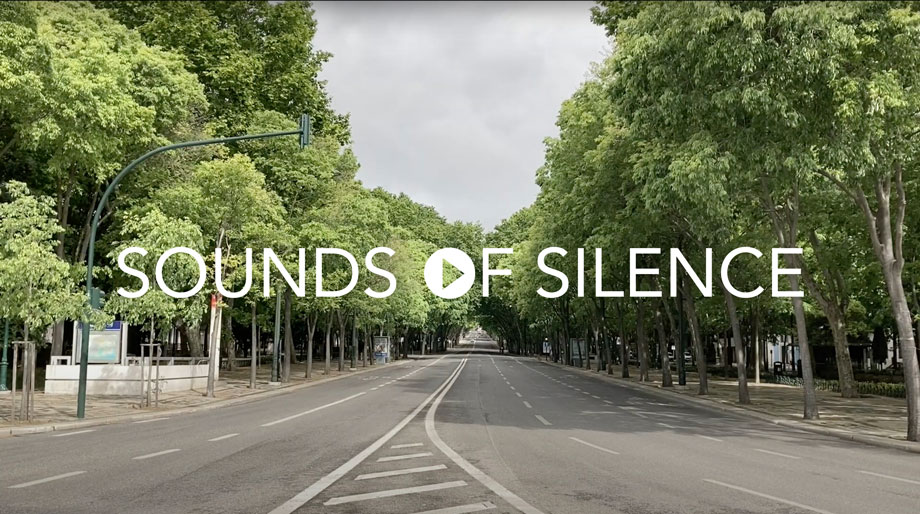 https://bit.ly/3q5pKMK
Sounds of silence is a portrait of Lisbon during the lockdown period in 2020 due to coronavirus. It was an opportunity to immortalize the soundscapes of Lisbon and share this reality that Lisbon people have not had the chance to experience. It is presented in three chapters: the first highlights calm soundscapes, the second a few interior soundscapes, and the third predominantly motorized soundscapes. Some places were presented twice so that to allow us to notice the difference with or without motorized noise.
Much attention has been given to the audio recording for the most realistic rendering and listening. Headphones or earphones are essential for an immersive effect.
Mohammed Boubezari Biography
Architect, Researcher at Lusófona University in Lisbon.
PhD. in architecture, University of Nantes, architectural and urban ambiances option. DEA from CRESSON-Grenoble.
Project Coordinator at Parque EXPO where he managed the study of the Algiers PDAU (Urban Planning Project and Strategy) from 2013 to 2017, with a vision for 20 years 2015-2035.
Project Manager for the preparation of the Rehabilitation Operations of the Medina of Meknes in Morocco for the E.I.B-Luxembourg.
Principal Investigator « EYE hEAR, Qualitative sound maps for visualization of the urban soundscapes », FCT-financing.
Pos-doctoral Fellow The Qualitative Representation of the Sound Space: "Analysis and qualitative representation of the soundscape"-FCT Grant.
Co-Responsible Investigator "Le médiat et l'immédiat, dans les espaces de sociabilité contemporains" PUCA-France financing.
Has filed a patent for soundscape topography measuring tool.
He is an international consultant on the question of the Plan of Algiers and its waterfront.
http://www.lisbonsoundscapes.com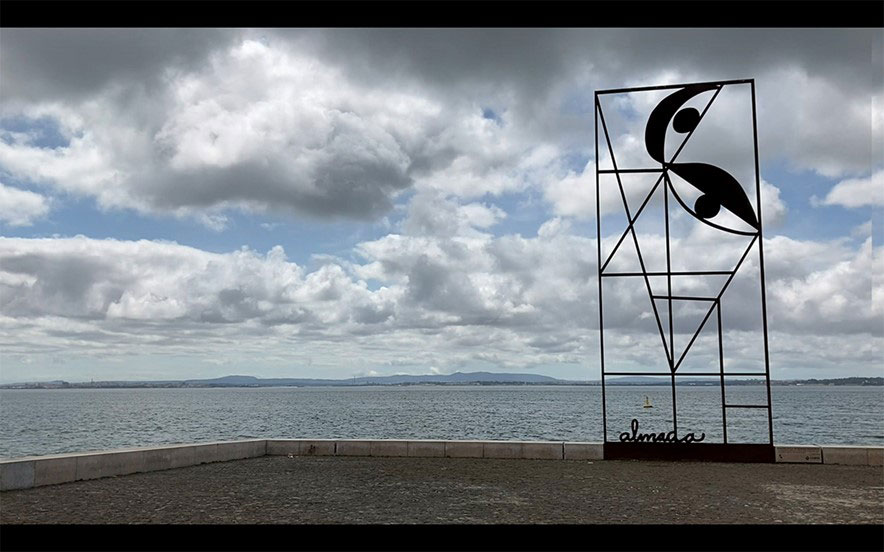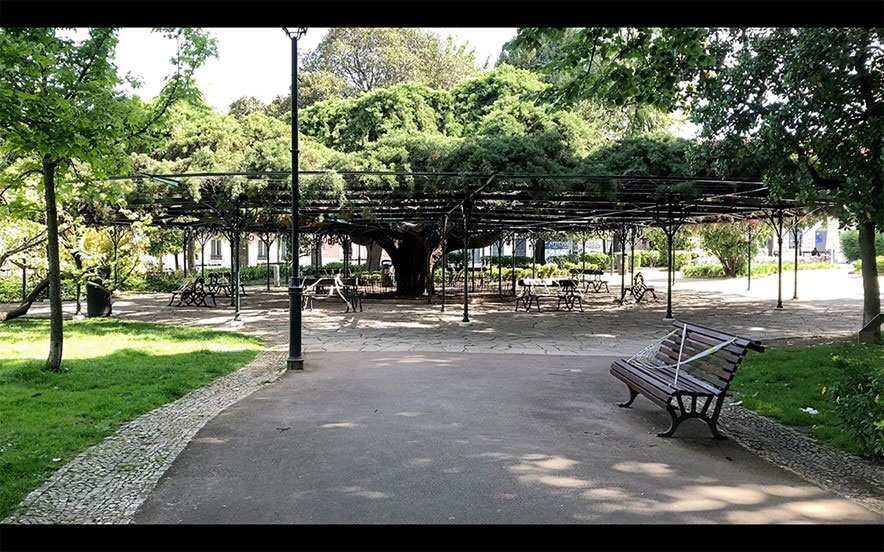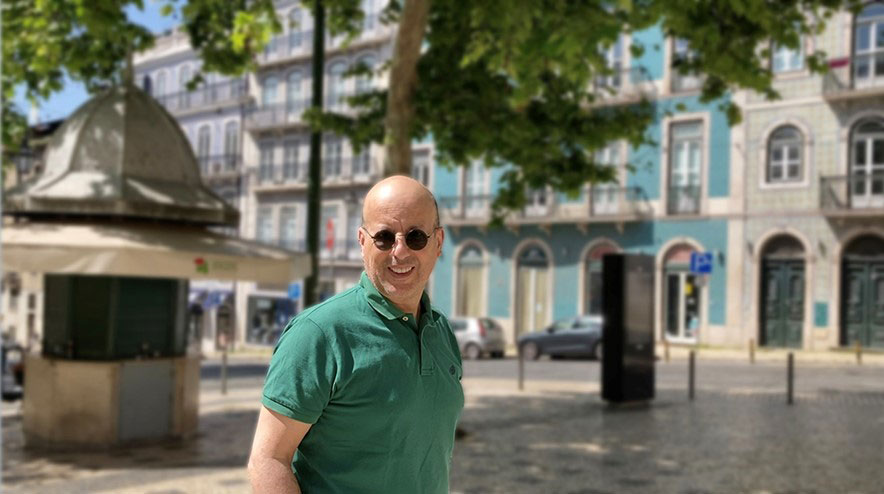 Date
LA / SF
(PST)
Rio de Janeiro
(BRT)
London
(GMT)
Paris
(CST)
Athens
(EET)
Melbourne
(AEDT)
Sounds of Silence
+ Q&A, chair : Nicolas Remy
03 December 2020
12:00-13:00
17:00-18:00
20:00-21:00
21:00-22:00
22:00-23:00
7:00-8:00
Resonant Spaces
A sonic performance by Sofía Balbontín + Mathias Klenner.
Collaborators: Natalia Cabrera + Emilio Marx
Archive from the Live Streaming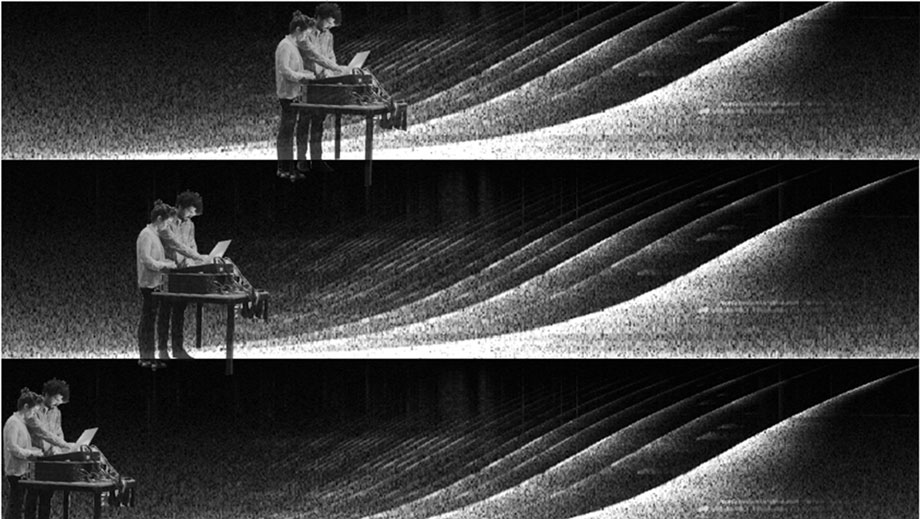 From the interaction between sound and space the dimension of soundspace emerges. Two types of soundspaces are identified: the space created by sound and the sound created by space. Soundspace could be created and/or perceived in both ways. The performance uses the sound created by five different industrial spaces, with a unique and exacerbated acoustics, to build an online headspace created by sound.
The performance is a virtual 3D tour of the studied spaces, simulating the acoustics of each place. The sounds of each architecture are spatialized three-dimensionally (binaural sound) and the sound sources will be located within the spaces. The sound waves will be visualized using spectrograms, which will be contrasted with the visual material made up of filmic and visual records of virtual spaces built by specialized 3D visual programming.
About Sofía BALBONTÍN and Mathias KLENNER
Universidad de las Américas – Núcleo de Investigación en Lenguaje & Creación, Chile
Sofia Balbontín (Santiago, 1985) and Mathias Klenner (Santiago, 1986), are both architects, sound artists and researchers, that explore the relations between sound, space and society through performance. Their work focuses on the aesthetic, political and social dimension of soundspace as a means to create alternative and subjective narratives, to resignify, subvert and deconstruct the memory of space and the architecture that sustains it.
They work together since 2014 focusing their practice on sound and space experimentations. They have created workshops, lectures, performances, videos and installations in the cross fields of architecture and sound art in Santiago, Valdivia, Valparaíso, Barcelona, Madrid, New Haven, Bilbao, Cosenza, New York, Chicago, Melbourne, Copenhagen and Berlin. They have obtained the Fondart, Becas Chile and Graham Foundation Grants.
https://espaciosresonantes.com
Date
LA / SF
(PST)
Rio de Janeiro
(BRT)
London
(GMT)
Paris
(CST)
Athens
(EET)
Melbourne
(AEDT)
Resonant Spaces
+ Q&A
04 December 2020
9:00-10:00
14:00-15:00
17:00-18:00
18:00-19:00
19:00-20:00
4:00-5:00